1- 844 - Erebate
or
1-844-373-2283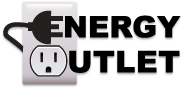 "Plugin to Savings"
Testimonials
Michelle Pessler from ABM Building Solutions

Energy rebates & incentives are often a critical part of the proposal process so that our customers can optimize their return on investment & use their budget dollars most effectively. Knowing the intricacies and nuances of each utility's incentive process is critical Having a partner like Energy Outlet increases confidence in the information and process flow with each specific program know-how to address known application issues.Without a doubt, our partnership with Energy Outlet has increased my project close rate and made me a more successful sales professional.

Harry O'Rourke from Sustainable Energy Group Inc

Energy Outlet is efficient, effective and very responsive. They helped our solar company navigate through the SGIP program and made sure all of our applications were submitted correctly in a timely fashion. The next time you are faced with the red tape and complicated rules that often accompany incentive and rebate programs, call Energy Outlet first.
Bounce Convert hidden link
CONTACT INFO
Toll Free: 1-844-ERebate
26898 Highway 189 | Suite A
PO Box 2307 | Blue Jay CA 92317