1- 844 - Erebate
or
1-844-373-2283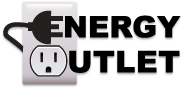 "Plugin to Savings"
Rebate News
SDG&E Energy Efficiency Program Update for Commercial Customers
Effective 1/1/2021, Commercial customers will be eligible for a new program that is proposed, designed, implemented, and delivered by a third-party implementer. The new program(s) offer Commercial customers a complete energy efficiency solution to address their needs. Effective 1/1/2021, only Public, Industrial, and Agricultural customers may continue to utilize some of the existing energy efficiency programs.
Please review the program deadlines below and attached. Additional information will be shared on the new programs as it becomes available. In the meantime, SDG&E's Energy Savings Center is available to address any questions you may have at 1-800-644-6133 BusinessEnergySavings@sdge.com.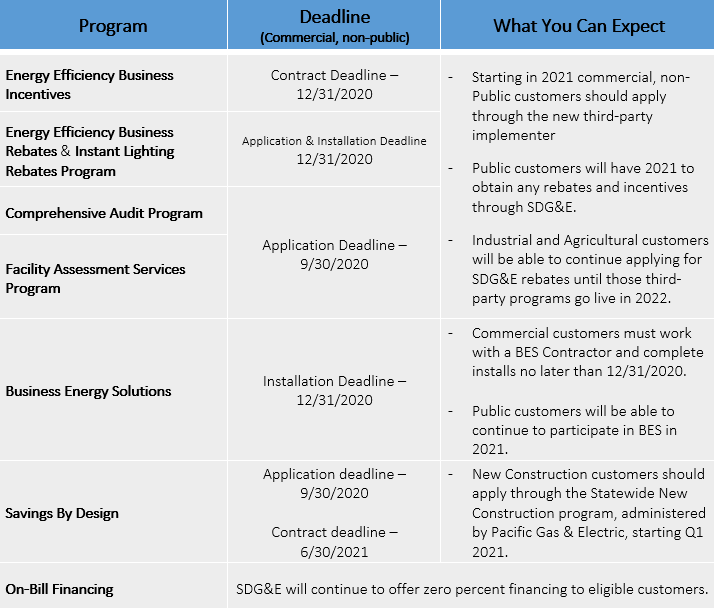 Bounce Convert hidden link
CONTACT INFO
Toll Free: 1-844-ERebate
26898 Highway 189 | Suite A
PO Box 2307 | Blue Jay CA 92317