1- 844 - Erebate
or
1-844-373-2283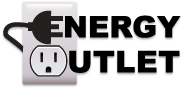 "Plugin to Savings"
Storage Contractors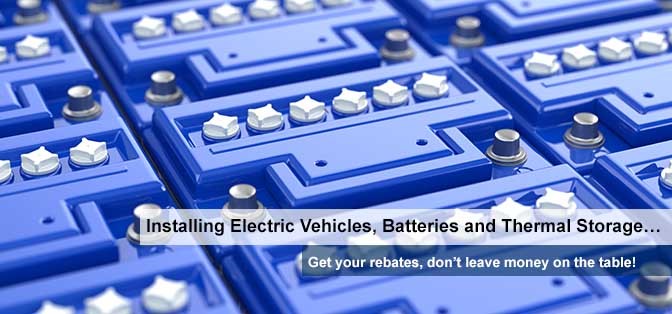 Battery storage offers many benefits to homeowner, particularly if paired with a solar system. California's net metering policy gives homeowners bill credits equal to the price they pay for electricity for every kWh of extra solar power they send back onto the grid. When storage is paired with solar, excess solar power is stored in battery storage system at the home instead of feeding it back into the grid. In the event of an outage, battery systems can remotely be placed in "resiliency mode ' maximizing the life of the battery and prioritizing any solar power recharge the batteries. The batteries will power the essential loads within the home which can be isolated in a critical load panel. This type of back-up system provides a level of resiliency to home in the event power is lost from the grid.
Many homeowners have been motivated by the significant incentives the SGIP program can provide to install a home battery storage system. Participation within the SGIP program has been very high. It is a first come, first served program and has specific program guidelines that must be met in order to successfully claim your SGIP rebate.
A little background; California's SGIP program is designed to reduce Greenhouse Gas emissions (GHG's) by encouraging more residential storage deployment which reduces strain on the grid and reliance on fossil fuel-fired power plants. Additionally, California's SB700 added approximately $800 million to SGIP funding and prioritized customers with critical electric needs in high threat fire districts and low-income areas. Further, California anticipates the need for more Public Safety Power Shutdowns (PSPS) events, to reduce the risk of wildfires. Utilizing SGIP program incentives, California is offering increased incentives to those qualified in an effort to provide resiliency to critical customers throughout the state.
Here are some key things to note about the program. SGIP incentives are based on the program approved capacity values (kWh) for each battery system. The program requires battery storage systems "cycle" (charge and discharge on a regular basis) to meet some of home electrical needs. Systems can be used for back-up in the event of an outage but cannot be used for back-up only purposes due to the program's GHG reduction goals. The SGIP program also limits the eligible size of batteries a customer can qualify and claim an incentive for. Battery systems must be sized less than the homeowners maximum peak demand within the last 12 months or up to 10kW of battery capacity. Lastly, homeowners who take advantage of SGIP incentive will be required to change their utility rate to one of the program's approved Time of Use rates which encourage batteries discharge during peak utility usage time periods.
Bounce Convert hidden link
CONTACT INFO
Toll Free: 1-844-ERebate
26898 Highway 189 | Suite A
PO Box 2307 | Blue Jay CA 92317